Please check the size guide attached!
GOOD MORNING GOD DAMN IT!

Crew neck
Drop shoulders
Oversized fit
100% cotton
26S Compact Double Yarn
Pre-shrunk
Reactive-dyed for long-lasting color
Fabric weight: 305g/m²
Side-seamed construction
Binding taped neck and shoulders
Double-stitched ribbed collar
Coverstitch cuffs and hem
Wash inside out in cold water on a gentle cycle with mild detergent. Do not bleach, soak, rub, or wring. Wash with like-colored garments. Hang dry and avoid direct sunlight. Iron, steam, or tumble dry at low temperature(max 30℃ or 90℉).
View full details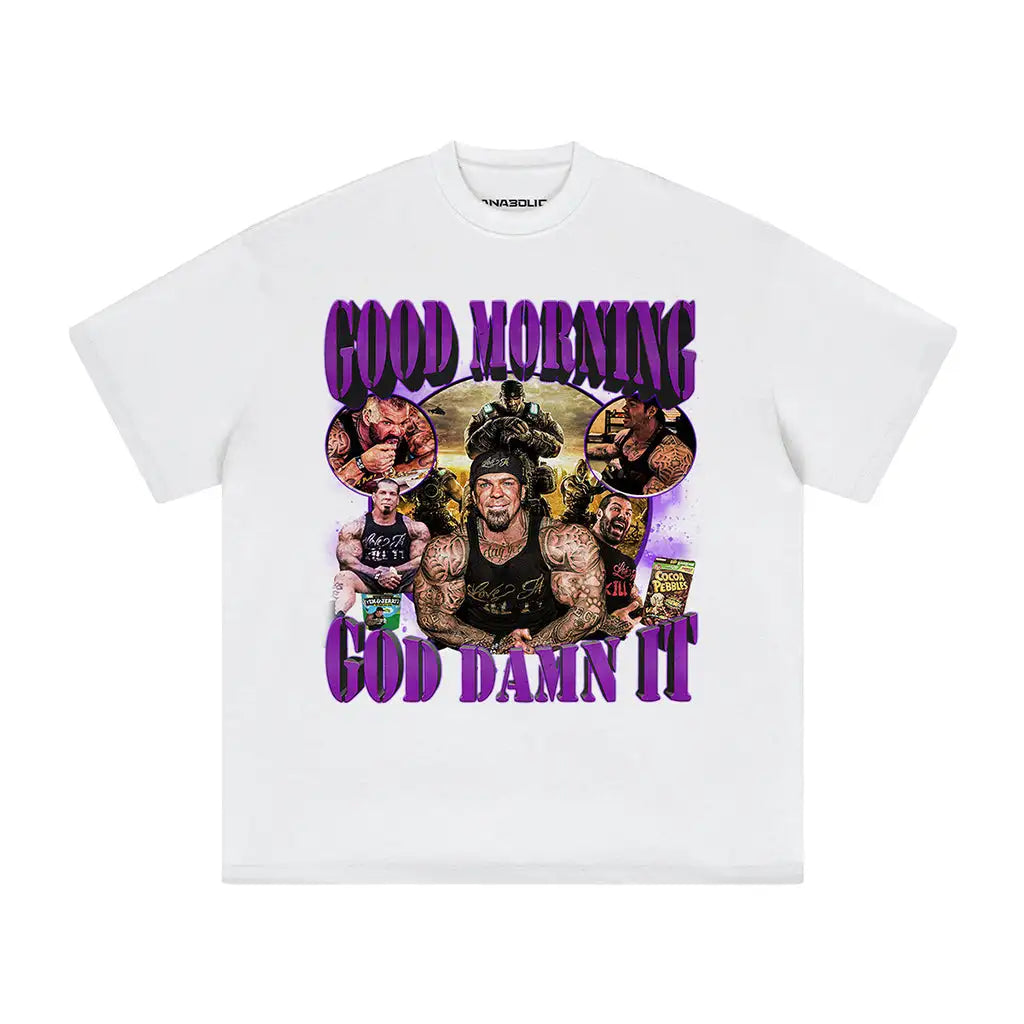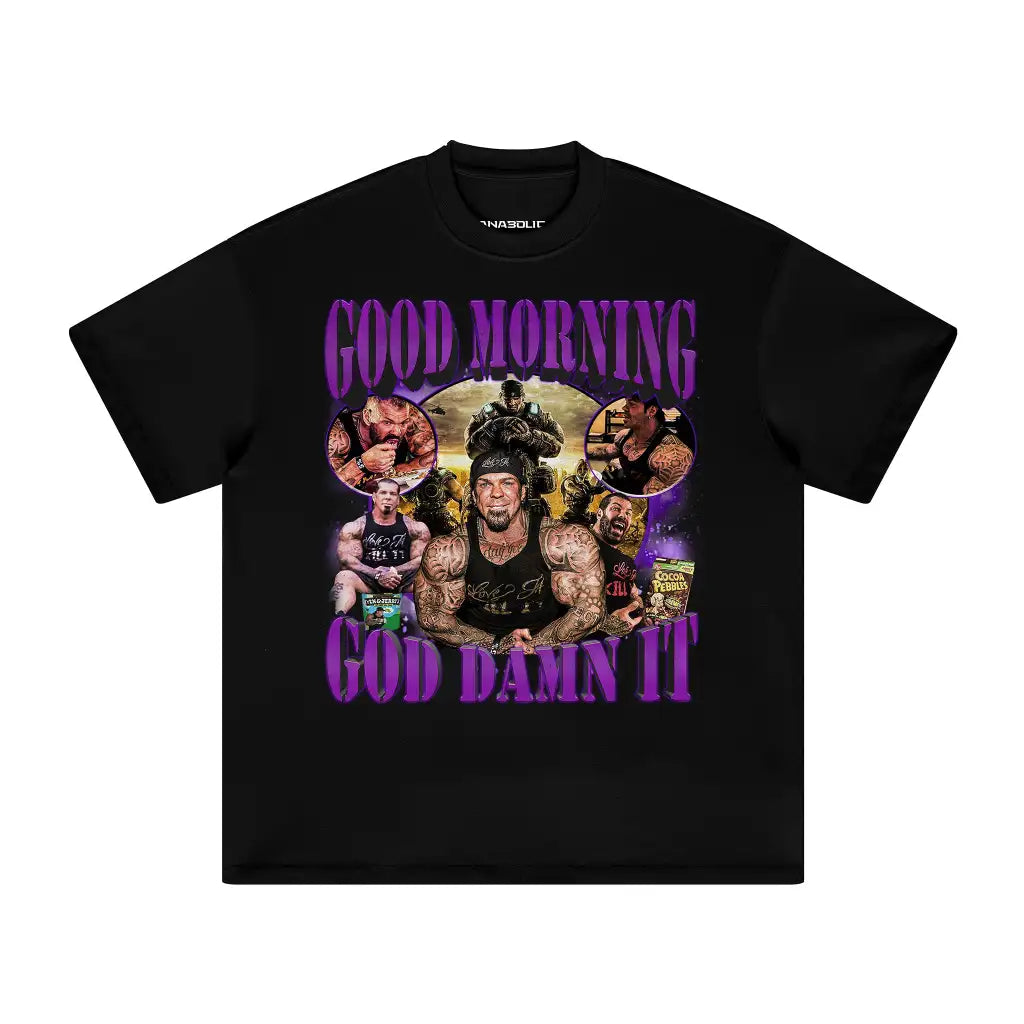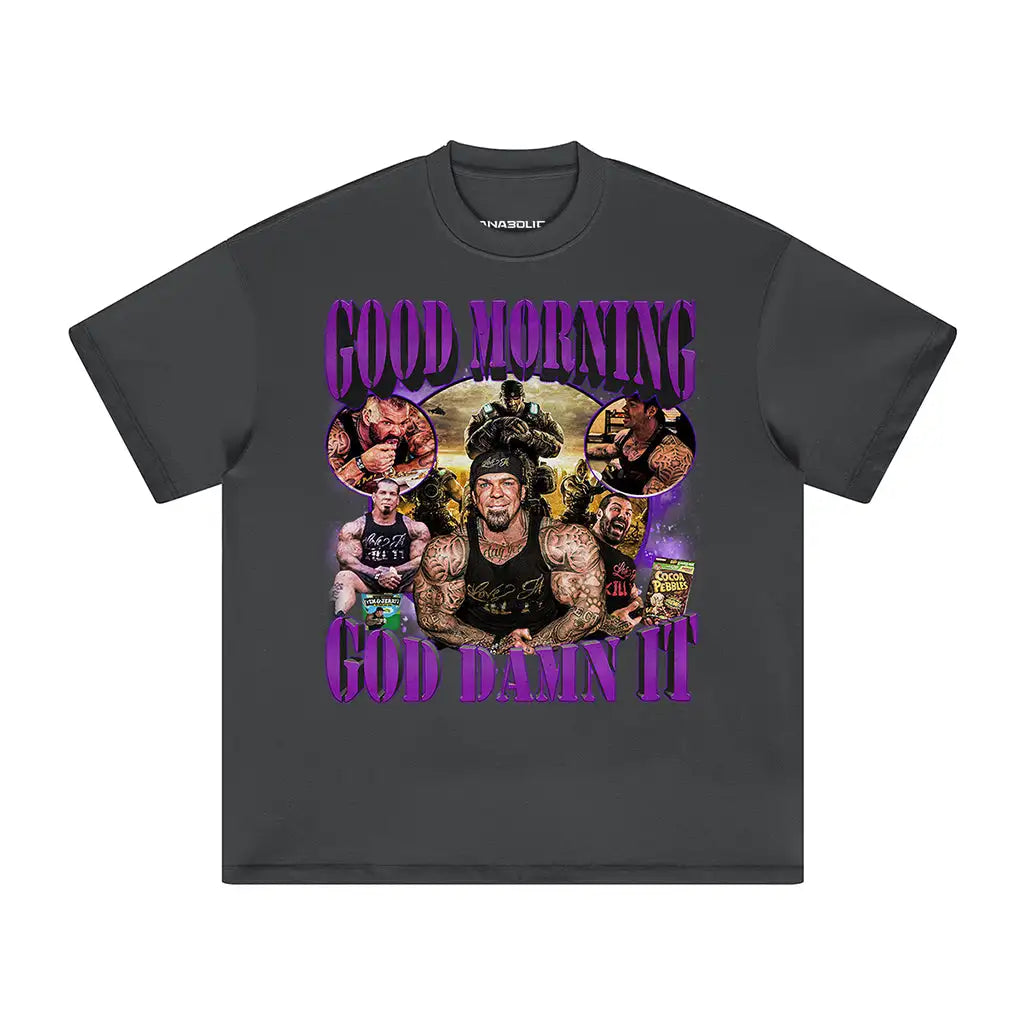 Best tee that I have
Super nice quality and size is perfectly baggy
Hello Egor,
We wanted to extend our sincere gratitude for your review. Your feedback is incredibly valuable to us, and we are truly appreciative of your kind words.
At Anabolic Apparel, our commitment to continuous improvement and providing the best products and experience to our customers remains unwavering. Your valuable feedback plays a vital role in guiding us on this journey of enhancement.
Should you have any questions or require assistance, please don't hesitate to reach out to us. We are here to assist and ensure that you have the best possible experience with our products.
Once again, thank you for your support, and we are eagerly looking forward to serving you even better in the future!
Best regards,
Your Anabolic Fam
I'll be straight it was a bit more than I like to spend on a t shirt. … but holy cow it's a fine example, material 10/10 print quality 10/10 fit even though I'm not anabolic haha made me look anabolic 10/10 awesome job
Hello!
We wanted to take a moment to express our sincere gratitude for your positive review. Your feedback is incredibly valuable to us, and we are thrilled to learn that you are highly satisfied with our products. Knowing that we have met your expectations brings us great joy, as your satisfaction is our ultimate goal.
Your support and kind words mean the world to us, and we genuinely appreciate the trust you've placed in our brand. Being a valued member of the Anabolic community is an honor, and we are dedicated to providing you with top-notch products that help you achieve your goals.
Thank you for advocating for Anabolic! Should you ever have any additional feedback or questions, please don't hesitate to reach out. We are here to ensure your continued satisfaction and to deliver the best possible experience.
Once again, thank you for being an integral part of the Anabolic family!
Kind regards,
Your Anabolic Fam
very anabolic
my bench increased drastically after wearing anabolic apparel. the materials are really nice too!🗣️ also for some reason i have the strange urge to eat tren & jerrys